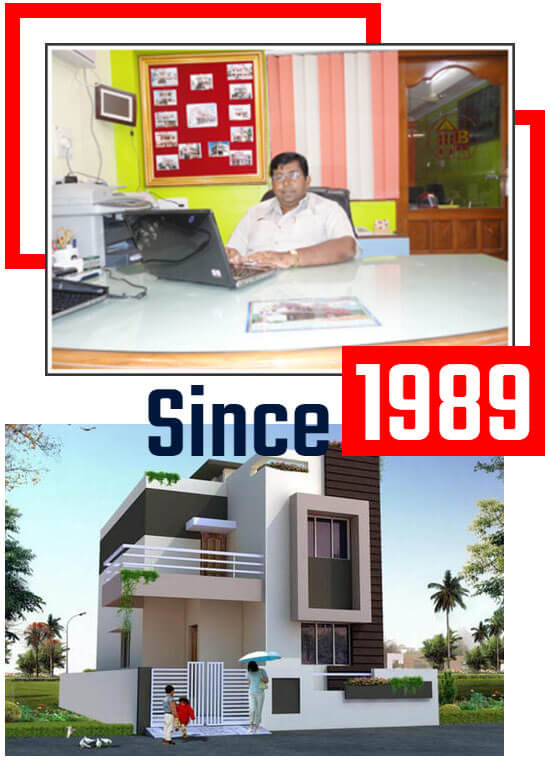 Welcome to AAKKASH Builders
Something Special
Aakkash Builders of Chennai, Tamilnadu, India have 22 long periods of organization enormity. That is the implies by which Aakkash Builders speaks to something exceptional. Since its starting in 1989, it has been at risk for building 280 houses in and around Chennai. It has moreover canvassed an immense region within the edges of Chennai i.e.) the show More prominent Chennai. Amid the final portion of the 80's Mr. K.M. Sajimon, Author Chairman and Overseeing Executive of Aakkaash Builders saw huge likely opportunities within the structure zones in this district. He procured ace data whereas working with numerous assumed Designers, Builders, and Promoters.
K.M Sajimon, Chairman and MD of Aakkash Builders
Aakkash Builders is the title you'll believe reliably. The center and an authoritative specialty of Aakkash Builders is as it were the person spaces arranged exclusively considering you by obtaining your considerations, thought, and vision and in like manner making clients the central point of everything. Your daydream beneath Aakkash Builders turns into a combination of fashion, sharp arrange with extraordinary work of craftsmanship. With the blend of truly skilled artisans, beneath the observation of submitted bosses, the typical course of the masters, and balanced chiefs we collect a domestic of life any put we are submitted. This remarkable strength reflects through and through perspectives particularly within the deportment and within the ethics, we take after..
To maintain universal measures, to form and create modern benchmarks in quality with economy ,to follow to the center moral trade hones, social standards and values, to construct on time, to construct the houses at most fulfillment to the clients and modernity with a assurance within the intellect to construct a bond with the clients for the eternal future
To be customer centric to build, design, and to create homes for the clients by upholding the true satisfaction of the clients by reflecting the most modern styles as well as aesthetics in the eye of the beholder. To become the complete and soul solution provider in the industry. In every phase of the construction we maintain consistency, environmental friendliness and strive for the constant improvements in quality.
Uncompromising and persevering commitment to the quality, security, morals, aesthetics and group work.
Unmatched quality
Guaranteed customer satisfaction
Most modern style and design
On time delivery
Upholding the business ethics
Building trust not just Homes to live in